Mobile data capture terminal allows you to bring the work of your enterprise to a new quality level, but the cost of new rugged portable terminal PDT is quite high, which does not allow many businesses to use the mobile handheld devices in operation. In this case we offer you a profitable solution - the purchase of used mobile hand-help computer produced by Zebra (Motorola/Symbol), which have proven themselves as extremely reliable and durable devices.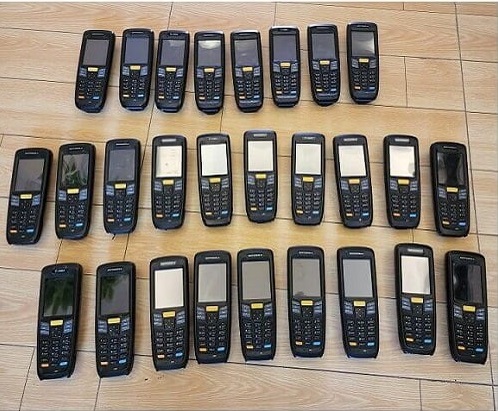 Iterator company has its own data capture repairing service center in Ukraine which has been operating for more than 15 years. This allows us to perform thorough diagnostics of the used equipment with replacement of worn-out parts (if necessary). We provide 6 months warranty on all used equipment sold by our company. We also offer for sale other equipment for automation of production and trade processes:
- used computer scales with label printing;
The cost of all used equipment is much lower than for new devices, which allows you to significantly save your company's budget.
We also have the following services:
- Replacement of your used equipment on the new with your surcharge;
- The service of updating the housing and mechanisms of your equipment - Refurbish;
- Modernization of Mettler Toledo, DIGI, CAS label printing scales into computer self-service scales.
As a specialist in second life barcode equipment, we refurbish the hardware we take back and put it back on the market tested, cleaned and fully operational.