On August 5, 2019, at the Sam4s Ukraine 2019 Forum, the latest high-tech equipment for the checkout areas of retail enterprises of various levels was presented, namely:
- super-compact receipt POS printer Sam4s Gcube;
- multifunctional modular POS-system FORZA Sam4s.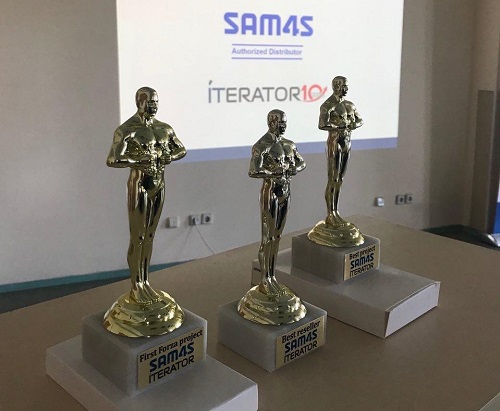 The Sam4s Gcube mini POS printer is one of the most compact devices of this class known today (dimensions 123x123x123 mm, weight - 750 g), which allows you to install the Gcube both on a vertical and horizontal surface, as well as mount this device under checkout counter. At the same time, the model of the Sam4s Gcube receipt printer is characterized by a high level of reliability, has a sealed case that perfectly protects the internal mechanisms from dust and moisture. Also, the Sam4s Gcube POS printer has a high speed (up to 250 mm/sec) and excellent print quality on a receipt tape with a width of 58 mm or 80 mm. Gcube performs both horizontal and vertical issuance of checks, and can also be configured for both full and partial cuts of the printed check.
The FORZA Sam4s Modular POS Terminal has a variety of configurations, high performance, stylish laconic design, and a high level of reliability. The FORZA POS system can be equipped with a 10.1", 15", 15.6" or 18.5" frameless PCAP touch screen display with IP 55 protection rating. It is also possible to install an additional 2-line LCD customer display or a 9.7" customer screen , 10.1" or 15". FORZA Sam4s POS Computer is powered by J1900, i3 or i5 processors. Thoughtful design and a wide range of accessories allows you to hide all wired connections in a special casing and allows for a variety of types of installation of the POS system, including the possibility of mounting on the wall, installing the system unit under the counter, as well as on the counter.
The Sam4s Ukraine 2019 Forum conference ended with a technical workshop, awarding partners and a quiz, while all participants of the event received prizes from Iterator and Sam4s.